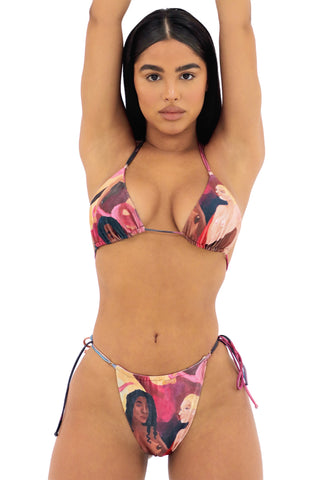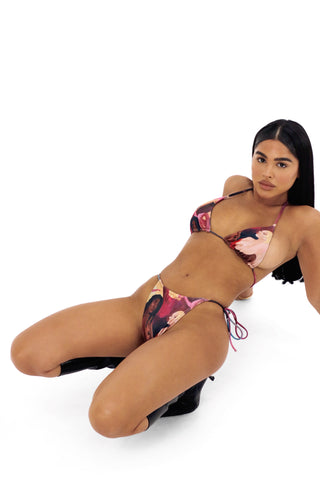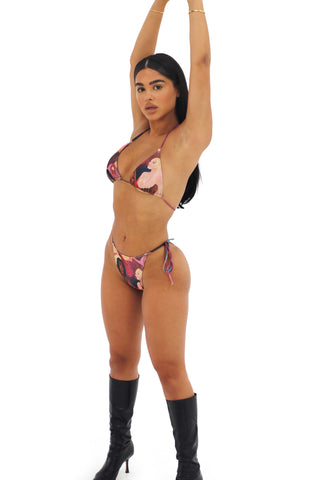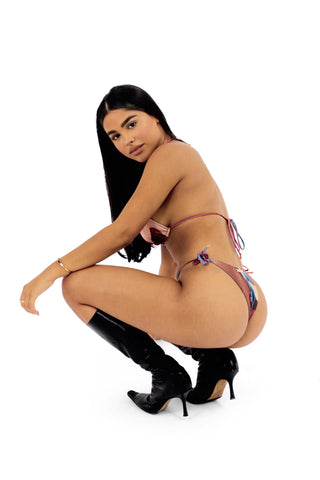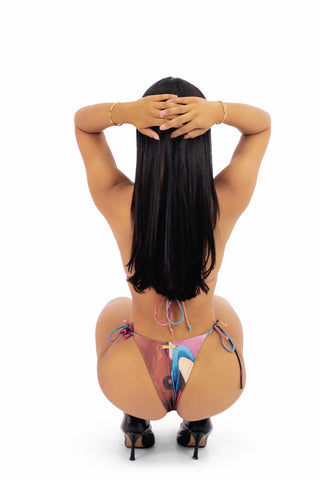 Super cute!
I've wanted this for a while! It's super sexy and cute! The top was smaller than I thought it would be but that's okay! I'm a heavier chested girl. Still a beautiful swimsuit. 😍
Overall satisfied, I'm normally a small but for some reason i just dont like the way the top feels , idk maybe its me but i wish i would of got a medium:/ other than that im highly satisfied with material, i love the art work, & still don't regret buying even if it is a small im still finna rock dat hoe
Perfect fit
I ordered S bottoms and an XS top, both fit perfectly. I saw a lot of comments about the tiny coverage so I sized up the bottoms and it was just the right amount fabric. My boobs are small so I knew the smallest top would fit for me. Super beautiful set and love the design by Killa Kate:) the quality is top notch as well. No complaints!
Loved it !
I'm confused about the reviews saying they sizing is off, I got a size small as I always do and I found it fit perfectly. Maybe in comparison to old styles from like 5-6 years ago this maybe considered small but honestly if you're with the trends it's true to size and it fit me perfect I'm 5'8 and wear a size 4 in jeans